Hawaii Embraces GM Foods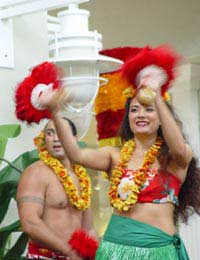 With Hawaii having an abundance of biodiversity, it would seem like one of the last places anyone would want to grow controversial genetically modified (GM) crops. Yet, Hawaii appears to be booming in terms of GM crop production.
Hawaiian Climate
Hawaii has a climate that is moderate and supportive of crop growth all year long. This means that it can be an ideal place for GM crops, particularly with its abundance of open spaces as well. It's still a relatively new practice to grow GM crops in Hawaii but it seems to be one that is taking off quite rapidly. They are now being grown in more rural areas as well as in the bigger, populated towns.
Different Crops in Hawaii
Some of the crops being grown are potatoes, wheat, soybeans and corn. Papayas are another food that is becoming quite popular in terms of GM crops in Hawaii. A benefit with the climate is that a company can harvest a number of yields each for crops such as corn, which can be compared to the one yield of corn in most of the United States.
While there are other parts of the world where the climate is similarly attractive to the growth of GM crops, few have the abundance of land that is available for growing these crops. Because Hawaii has experienced reduced growth for sugar and pineapple in the last decade, there is more land available for these GM crops.
GM Corn
In Hawaii, GM corn is now the top produced crop, making up the vast majority of the GM crop industry here. In fact, last year's industry enjoyed millions in profits from the crop. However, the industry in Hawaii is not without the controversy that plagues GM crops around the world.
GM Foods Debate
In Hawaii, papayas have been criticised by farmers in the organics industry as well as by environmental activists. Their concern involves genetic drift, which means that a crop grown from a traditional, non-GM seed is still showing a positive result when tested for being a GM seed.
This has led to other areas of the world halting their imports of crops from Hawaii. Not only that, but new testing of crops being exported from Hawaii has to be done for acceptance into certain countries that are adamant to prevent GM imports. Clearly, the issue of contamination is a worrying one that is causing some harm to the industry in Hawaii, although exports to other areas continue to be booming ones.
Hawaii's Number One Industry
Despite the concerns and debate around GM food production in Hawaii, it is actually the number one industry here. Experts believe it will continue to grow, despite some countries now having lost trust in their non-GM imports from Hawaii.
Future of Hawaii and GM Crops
While there is clearly a great deal of debate around GM crop production in Hawaii – as with most places in the world – it does appear that GM technology is here to stay in Hawaii for some time. Whether there will be new issues to fuel the debate over GM crops in Hawaii, only time will tell.
You might also like...