The Public Perception of GM Foods in the UK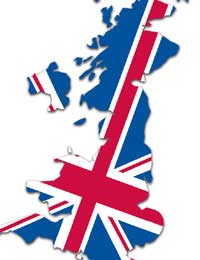 At this time, the UK public as a whole is not generally one that supports the use of GM foods. Not only do most people want to prevent GM foods from being on shelves in local supermarkets, but they also don't want GM foods grown in Britain at all.
Public opinion polls show that British people are mostly uneasy about the use of GM foods. Those who sought out more information tended to be more worried about GM foods rather than less concerned about their use in Britain. There was also an indication of a very widespread lack of trust in the government and large, global corporations. Since the advent of GM technology, a greater number of websites and consumer groups have been formed to oppose GM foods and technology in Britain.
Role Of Supermarket Chains In The Public Perception Of GM Foods
Many supermarket chains fear public rejection of their foods if GM ingredients are used. As such, products are often marketed as 'GM Free,' which has come to be almost synonymous with a food being healthier and more acceptable to the public. In a similar way to the organic food craze, avoiding GM foods has become somewhat of a trend in Britain – one that has not only been embraced by consumers but also as a marketing trend by supermarkets and food manufacturers.
GM Foods And The British Government
In contrast, the British government is comparably more open to the concept of GM foods and related technology than the UK public. However, without positive public perception and support of these products, they are not likely to do well in local areas.
Biotechnology companies have cited that farmers in Britain want to use GM seed but this statement is a debatable one and the overall amount of support from farmers is mixed, with some focusing on the organic food industry, which has seen a significant increase in the last decade. The UK government continues to cautiously consider GM foods on a case-by-case basis, where the benefits and risks to health or the environment are weighed accordingly.
Using Labels For GM Foods
One thing is certain – the UK public have overwhelmingly shown that they want to see labels for any GM foods. The idea of having choice and individual preference forcibly taken away is one that disturbs many Britons, which means that clear labels indicating if a product is genetically modified is important. In this way, each person can at least make the personal decision about whether GM foods will be supported and purchased. At present, the opposite is true as well in that supermarkets use labels indicating 'GM Free' to attract shoppers to their products.
Choosing Based On Facts
The public perception of GM foods in Britain is one that is not always accurate and can be affected by scare tactics and exaggeration of what are actually very small risks. Still, the best decision is an informed one, which means reading widely on the subject of GM foods while making your decision based on all of the available information from credible sources.
GM technology comes with benefits and risks – as with most things – and whether you ultimately choose to support GM foods or not is a personal decision that should be made carefully.
You might also like...
I feel extremely concerned at the very idea of GM foods.They have not been tested properly and probably nnever will be and because mainlythe chemical giant ,Monsanto are behind this.who have been shown to have recklessly harmed peoples health and the environment in the pure pursuit of profit. The organic farming , bees and other insects and animals which are essential to our own lives have been harmed and one is not told the truth by the chemical behemoths or governments . Its really frightening that it is mainly kept secret . One hears NOTHING about it in the media . I hear the trials in the UK are being expanded - quietly !
tamsibear
- 27-Nov-20 @ 4:54 PM
Anybody has an idea if NON GM Cornglutenmeal (60% protein) is actually used in instant soups/ recipes in Asia (especially Japan/ Korea)?
Des
- 13-Feb-18 @ 10:44 AM
I am open minded about the use of GM foods. yes there are risks but there are also benefits such as everybody is always trying to recycle which can help the future generation but GM foods can also help as it can provide more food for the hungry cheaper plus with scientist combining vitamins and minerals in regular food, it is making it easier to stay healthy. the downside is third world countries due to it is expensive plus our taxes willl most likely increase to accomadate these charges.
Tori
- 21-Mar-11 @ 10:22 AM