GM Foods in Asia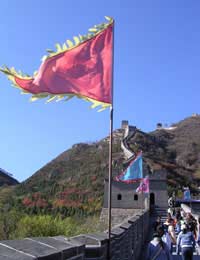 Genetically modified (GM) foods have different trends around the world. Some countries will have a high level of production for GM foods while most of the product is exported. Others are highly unfavourable in terms of public opinion, which means that GM crops are rarely sold locally and may not even be grown locally as well.
In Asia, production and opinions vary from one country to another with regards to any health effects or benefits of GM foods. While some areas have experienced rapid growth of the GM market over the last decade, others still have yet to embrace GM foods.
GM Foods In The Philippines
In the Philippines, the government has supported the commercial production of GM corn although nearby countries do not share this enthusiasm. The goal is to cope with the challenging, fluctuating climate that can leave crops faring poorly for both yield and quality each year. The technology is still in progress and the government has subsidised the production of this type of GM crop.
Japan's Approach To GM Crops
In Japan, GM crops have generally not been embraced from either the production side or public support aspect. Some GM grains are imported for creating food products such as animal feeds and a number of manufactured items. In addition, imports are used to produce certain cooking oils in Japan.
As a whole, companies in Japan have been wary of producing GM products because there are concerns that the public simply will not support the products and that they have health concerns. The labelling regulations have also increased the complexity and challenges for companies when considering whether to produce and market a GM product in Japan.
Given the increasing prices for foods, however, the government does have reservations about coping with food prices and the fact that Japan imports a large majority of the food products consumed in the country. The government has considered that GM foods may be a way to encourage food security in Japan.
South Korea And GM Food Products
South Korea has relatively strict regulations regarding GM foods and the importation of GM seeds. Commercial use is not embraced in South Korea and public support for GM food products is extremely weak. For now, this does not appear likely to change in the future.
The Production Of GM Foods In Bangkok
Bangkok cites that technology today is sufficient for conventional, non-GM agricultural crops to thrive. In this sense, GM technology simply is not needed and the safety concerns mean that conventional crops are more than adequate to feed people. The premise is that modern agriculture is advanced enough that GM seeds are unnecessary and can do more harm than good.
Using GM Foods In China
China has fairly strict rules on GM products, whether that involves the safety aspects, labels or any licenses for producing GM foods and selling the products. Even imports are strictly governed when it comes to GM foods. Products that contain GM grains, such as oils, must also be labelled clearly on packages. However, GM grains and any GM seeds are not commercially supported in China.
Future of GM Foods In Asia
It seems that support for GM foods and production of GM foods as well as labelling requirements differ a great deal from one country in Asia to another. It also does not seem likely than any sense of consistency or unity for GM foods will be achieved in Asia. In particular, countries such as the Philippines tend to be more closely aligned to the United States – a major global producer of GM foods. For now, the technology has mixed levels of support although these may change as new developments in the biotechnology field occur in the future.
You might also like...
The Issue with GMO is uncertainty that even those who develop it do not have it yet on what will happen to those who use GMO foods and the exposed Biodiversity in general, OR the Americans want to wipe out all varieties so that the whole world will depend on them for seeds and food, nothing could be ruled out
Goya1981
- 22-Sep-17 @ 9:59 AM