Europe's Approach to GM Foods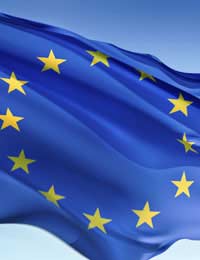 The European approach to genetically modified (GM) foods is one of the strictest in the world, partially due to public opinion and mistrust of GM foods since they first commercially hit the market. In the European Union (EU), GM foods have to be authorised before they can be produced and marketed.
Most of the changes to the EU regulatory system for GM foods occurred around 2004, when a new system was introduced for assessing and approving GM foods. At the very root of the system is the belief that GM foods need rigid standards of safety to ensure that consumers and farmers have informed choice to decide whether to support GM foods.
Assessing Each Crop On An Individual Basis
While Europe is open to the concept of GM foods, each crop has to be assessed on a case-by-case basis before it can be produced and marketed to farmers or the public. This approval is conditional and depends on a number of factors such as safety and freedom of choice.
A GM food must be safe and can't be a potential threat to human or animal health. Not only that, but it has to be safe to the environment as well. Any GM food that does not prove safety in Europe will not be approved.
Another important aspect of the approach to GM foods in Europe is that even after a GM product is authorised for use, farmers or any consumers need to receive the right to support or reject the product. GM foods must similarly show that they can be safely grown without mixing with conventional crops. This concept is known as coexistence, which is the responsibility of each member country where the product will be produced.
Labelling GM Foods In Europe
A major part of the EU focus on GM foods relates to consumer choice. If a GM product is intentionally used in a food, then this must be properly reflected on the label. The goal is for consumers to make an educated decision about GM foods.
The traceability of a GM food is another important factor to consider in EU laws around GM foods. Whether a person is a producer, supplier or a retailer, they need to let buyers know if any genetically modified organisms were used in the products. In this way, keeping clear and accurate records is an important part of the manufacturer responsibility when developing a GM product.
GM Foods And The Environment
EU law sets forth special, separate requirements for GM products in relation to environmental safety. Testing must be performed to assess the potential impact on the environment and to ensure that it will not cause harm. In particular, any large-scale cultivation of the crop needs to be examined for safety and testing. Even if a GM product is not grown in the EU – if it is imported and is in a living form that could possibly grow and be spread through the environment, it is still subject to an authorisation process to ensure its safety.
Compared to many other places around the world, Europe has very detailed and complex requirements set out for authorising GM foods. The goal is to assess the safety of a GM food in relation to human and animal health as well as the safety of the environment. This approach means that labelling and traceability are important components of the process and consumers are ultimately left with the power to make informed choices about GM foods.
You might also like...