Learning More About GM Foods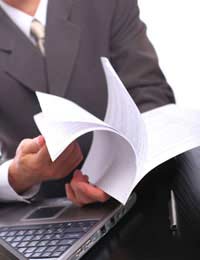 Genetically modified (GM) foods are one of those topics that seem to be fraught with misinformation. Finding out about GM foods can be a challenging task, where you are left to weed through what seems like heaps of information, much of which is inaccurate or strongly biased and exaggerated.
Being Aware Of Biases
If you are interested to learn more about GM foods and want to learn about GM foods from credible sources, there are fortunately places to look. No source is ever completely free from bias, no matter how carefully and objectively the authors try to present the information. However, there are certainly some sources that are far more objective than others, which can allow you to learn more about GM foods.
Sources Of Information On GM Foods
There are a number of sources you might find helpful for learning about GM Foods. The World Health Organisation (WHO) provides useful information on its website. The website also answers many common questions about GM technology and it does attempt to approach the issue from an evidence-based perspective that covers both sides of the debate.
Newspapers For Information On GM Foods
Newspapers in the United Kingdom (UK) can be helpful sources of information for learning about GM foods. Still, keep in mind that the writer may be particularly biased to one side and the story could be slanted. As such, read carefully and critically. Any new studies and research will likely be covered in the newspaper, so it is a good choice if you want to find out about the newest research in the field of GM foods.
At the same time, the study could be presented in a slanted way. You might want to go directly to the journal source after reading the newspaper, which will paint a clearer and more accurate picture of the information and study.
Food Standards Agency (FSA)
In Britain, the FSA is a key authority on food safety. You can find information on GM foods, regulation issues and production by looking up information through the FSA. Some people do criticise the FSA and feel it is a biased source but at the very least, you can find out about issues that are relevant to the United Kingdom (UK) as well as any current events relating to GM foods and technology.
Choosing to Support or Avoid GM Foods
One of the reasons people are curious and keen to learn more about GM foods is so that they can make the best decision about whether this is a useful and safe technology. Your increased knowledge on GM foods will mean your choices are better ones for you, other people and the environment.
In this way, you will be informed and educated. Then, you can share your knowledge and hopefully educate others on GM foods and the important issues around their production and use.
Together, people can share information and make the best decisions possible about whether they want to support the production of GM foods or alternately, avoid all of these foods and related products.
You might also like...